Clinark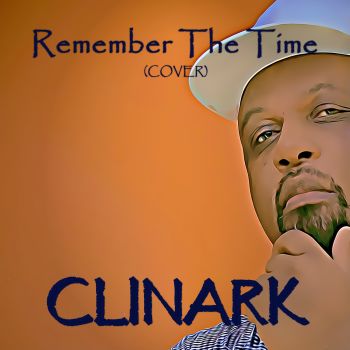 CLINARK
BIOGRAPHY
Clinark, (born Clinarke Dill) is an accomplished Reggae and R&B singer, songwriter, musician, and producer. In 2004 he created his own record label 'Nurture Projects Music and continued to write more songs, a mixture of culture, social commentary, ballads and Lovers Rock. He was born in the British Overseas Territory of Bermuda in the North Atlantic Ocean. He sang lead vocals in three Bermuda bands firstly, 'Youth Creation' (1984-1990)'Studio Six' (1990 to 1993 and 'Jahstice '(1994 to 1999). He briefly sang under the name of 'Dill-in-Jah' for his début solo single 'Dem Come '(2004) He currently resides in Edmonton, London, England.
In 2006, Dill released his first album, 'Clinark Live in Holland with Poor Man Friend Band.'This became his debut studio album 'Journey to Foreign.'(2008) This album was nominated for British Reggae Industry Awards (BRIA) in the Best British Album category. He worked with producers Mafia &
Fluxy, guitarist Stanley Andrew and Matic Horns, at Stingray Studios in London. The 20 track album included collaborations with Maxi Priest with the song "Better Tomorrow" receiving a nomination as Song of the Year, (2009. He also collaborated with Richie Spice, Luciano, Kofi, Brinsley Forde (Aswad) Gramps and Peetah from Morgan Heritage, Fantam Mojah and more. He released the Journey to Foreign Deluxe Dub Album (2011.)
In June 2009, Dill released the Jackson 5 Classic, 'I'll Be There', just 4 days before Michael Jackson's death. Dill said, "I was devastated that Michael passed he was such a great influence to me so I decided to release another single, 'Smile'(2009.) Fans persuaded him to put out a whole album of songs. This was called 'A Tribute to Michael Jackson - A Legend and a Warrior'(2010). The 18 track album covers songs with what Dill calls a 'Reggae Twist'" and two acoustic mixes. This album was also nominated for an award (BRIA) in the Best British Album category. Dill released the single 'Babylon City' (2012) a self-penned conscious Reggae song spawned by UK summer riots. He released a new EP, 'They Don't Care About Us - A Tribute to Michael Jackson. ' Jackson fans still kept Dill busy in 2013 with requests for more covers. Also, he released a newly penned song in August 2013 in commemoration, entitled 'Happy Birthday MJ'
In February 2015, Dill released a new EP 'The Solution' on the Famous Records label. The conscious title track, calls for a "Rebel-U-tion" for the world, in the same vein as 'Babylon City' and 'No More War. All of these tracks are included on the album with new Lovers Rock song entitled "What You Gonna Do?" A reworking of his MJ tribute song, 'Happy Birthday Today' is also included.
On 25 June 2015, Dill released a new tribute song and video to Michael Jackson to commemorate his passing. The song ' Forever Came Today' is covered with a subtle Reggae twist. In September 2015, he released a single 'Off The Wall' to celebrate Michael Jackson's birthday. Dill meet with The Jackson's on 12 September 2015 where the legendary brothers signed a copy of his album, Tribute to Michael Jackson - A Legend and a Warrior.
In June 2016 he released 'Float' a tribute to the late Muhammad Ali, World boxing champion, and social activist. In the same month he released a new tribute single to Michael Jackson, 'Chicago.' from the posthumous album "Xcape".
In 2016, Dill released a new single 'Help Haiti' a collaboration with Dutch Gong Records and dedicated to the people of Haiti affected by Hurricane Matthew. He released "Unite Forget About The Fight" and "Who Is It "(2018)." He also released Bob Marley tributes "Guiltiness" (2017) and "Africa Unite" (2018), "World Crisis" & "Liberian Girl "(2020).His latest single is "Remember The Time" (2021).